Chamber Travel Club
FREE Chamber Travel Club! Join now for exciting travel opportunities around the globe.

Join the Travel Club Email list, it's easy, just click here and enter your name and email address.
We'll add you to our Travel Club e-mail list to keep you informed of our upcoming trips.
Follow us on social media!
https://www.facebook.com/ChamberTravelClub
https://twitter.com/CCAreaChamber

Department of Homeland Security Real ID
CIBT Visas - The Latest International Entry Requirements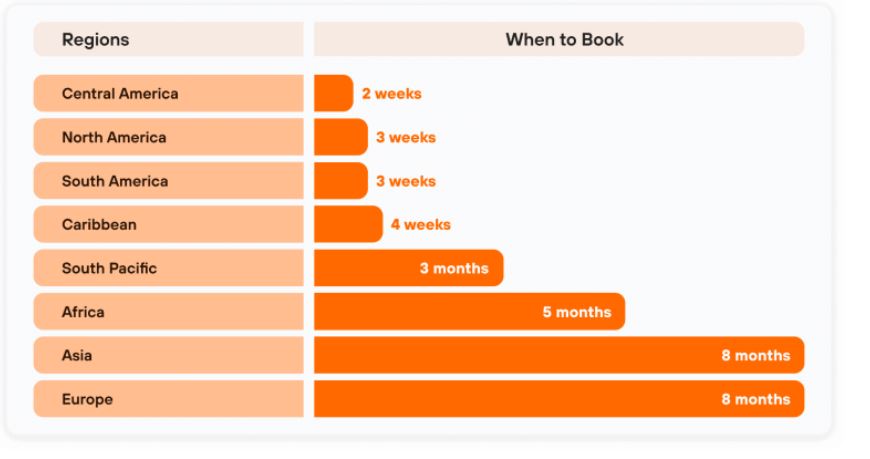 Read Travels with Marilyn here: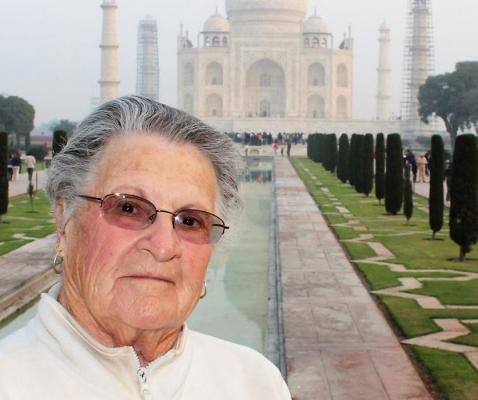 Marilyn Foster, Carson City Chamber Travel Ambassador
For the Latest International Entry Requirements go to: CIBTvisas
---
2023 Collette Tours
---
Canadian Rockies by Train
September 7 – 15, 2023
Regular Rates: Double $6,899; Single $8,399; Triple $6,799
For bookings made after Mar 07, 2023 call for rates.
HIGHLIGHTS… British Columbia, Vancouver, VIA Rail, Alberta, Jasper, Maligne Lake, Athabasca Glacier, Choice on Tour, Lake Louise, Banff, Calgary
---
SOLD OUT - Scotland: Isles of Lore & Legend
with Optional 3-Night London Post Tour Extension
September 16 – 27, 2023
Regular Rates: Double $5,299; Single $6,099; Triple $5,249
HIGHLIGHTS… Glasgow, Sheepdog Demonstration, Auchindrain, Scottish Highlands, Loch Melfort, Oban, Choices on Tour, Isle of Mull, Isle of Iona, Urquhart Castle, Moray Firth Cruise, Culloden, Blair Castle, Dundee, Whisky Distillery, Invisible Cities Walking Tour
---
SOLD OUT - Explore Tuscany
with Optional 3-Night Rome Pre Tour Extension
and/or Optional 2-Night Gourmet Bologna Post Tour Extension
September 13 – 21, 2023
Regular Rates: Double $3,699; Single $4,099; Triple $3,669
HIGHLIGHTS… Montecatini Terme, Lucca, Gothic Line, Winery Tour, Florence, Choice on Tour, Pisa, Cooking Class, Cheese Farm, San Gimignano
---
SOLD OUT - Croatia & Its Islands
with Optional 2-Night Dubrovnik Pre Tour Extension
October 10 – 21, 2023
HIGHLIGHTS… Dubrovnik, 7-Night Adriatic Cruise, Slano, Mljet National Park, Korcula, Vis, Biševo Blue Cave, Hvar, Bol, Trogir, Split, Choice On Tour, Šibenik, Cathedral of St. James, Krka National Park, Zagreb, Stone Gate
---
Wilderness of Southern Africa: Safari by Land & Water
with Optional 4-Night Cape Town Post Tour Extension
November 30 – December 14, 2023
Book by May 1, 2023 & Save $300 Per Person:
Regular Rates: Double $8,299; Single $8,899
Discounted Rates: Double $7,999* Single $8,599
For bookings made after May 01, 2023 call for rates.
HIGHLIGHTS… Chobe National Park, 3 Cruises on the Chobe River, Hwange National Park, Private Lake Kariba Safari Boat, Victoria Falls, 7 Game Drives & Game Cruises, Home Hosted Meal
---
Christmas on the Danube
with Optional 2-Night Christmas Markets of Prague Pre Tour Extension
December 9 – 17, 2023
Lower Outside Cabin Rates: Double $3,298
Middle Outside Cabin Rates: Double $3,648
Upper Outside Cabin Rates: Double $4,048
Suite Cabin Rates: Double $4,798
For Bookings made after April 10, 2023 call for rates
HIGHLIGHTS… Vienna, 6-Night Danube River Cruise, Hofburg Palace, Vienna Opera House, Wachau Valley, Glühwein Party, Passau, Regensburg, Nuremberg, Rothenburg, Würzburg, Christmas Markets
---
2023 Warther Tours
---
Parks & Trains of Colorado
June 17th - 25th, 2023
$3795 Per Person Double
With train historian and Colorado enthusiast, Mark Warther, as featured in "Home & Away" Magazine. Travel Colorado with train historian, Mark Warther, on this personally designed adventure featuring amazing trains, breathtaking scenery, fantastic hotels and great food! Mark's life long love of trains and the majestic beauty of Colorado makes this Colorado experience a trip like no other! Mark has been featured in "AAA Home & Away" magazine and PBS television for designing this one of a kind Colorado tour.
---
Please Note:
All Rates are Per Person and are subject to change, based on air inclusive package from RNO unless otherwise noted.
Air itineraries may not be available until documents are received. Air seats are assigned by the airline for the entire group. Seat changes can only be attempted upon receipt of tickets and documents at which time availability may be limited. If specific seat assignments are vital to your reservation, we recommend individual air reservations rather than booking air with the group.
Effective immediately and through December 31, 2023 tour departures, we require all guests to be fully vaccinated in order to participate in this tour. Although destination entry requirements may differ, if you are unvaccinated, you will not be able to join us on these tours. All guests are required to bring proof of vaccination (official vaccination certificate in paper) on tour.