Leadership Carson City
Chamber Leadership Institute now in its 33rd year
Leadership Carson City is one of the Chamber's most important programs.
This program is designed to create leaders from the business community who will ensure the smooth transition of power from one group of leaders to another.
Over 530 have graduated from this great program since 1989.
Welcome to the Class of 2023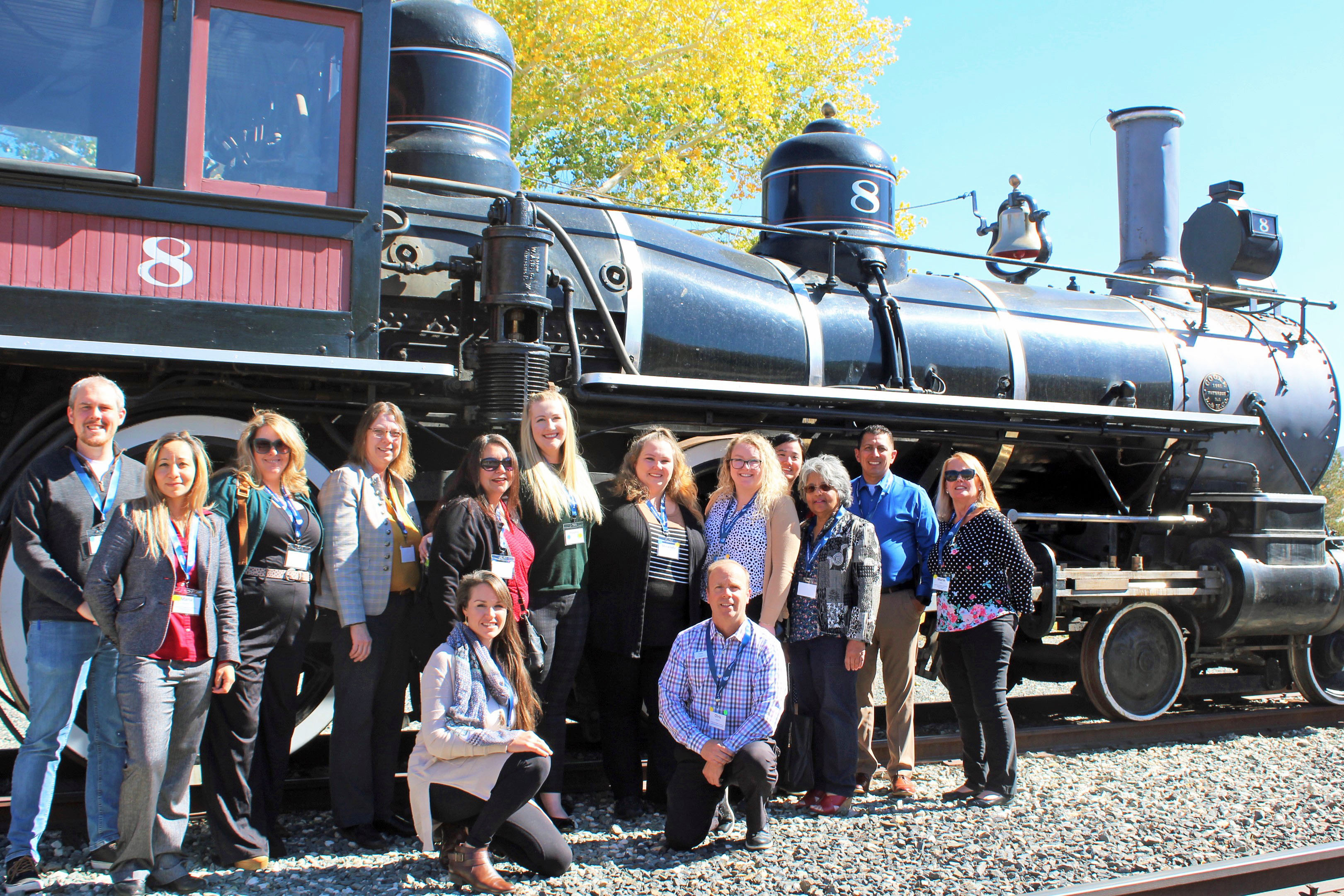 Colleen Chapman
Boys & Girls Club Western Nevada
Cherrice Dotson
Western Nevada College
Daniel Gonzales
Carson City Sheriff's Office
Shawnda Grandstaff
Greater Nevada Credit Union
Chris Holland
Greater Nevada Credit Union
Clay Johnson
Nevada Humane Society
Hayley Jones
Southwest Gas
Monica Kho
Eagle Valley Children's Home
Alexandra "Allie" Lombardi
Gold Dust West
Melissa Martinez
Greater Nevada Credit Union
Maria Menjivar
Carson City Health & Human Services
Bepsy Strasburg
Baker Hughes, INC
Brook Sweeting
United Federal Credit Union
Marie West
Nevada State Bank
LOOKS WHO'S GRADUATED FROM THIS GREAT PROGRAM: Leadership Alumni.
Leadership is for those new to our city: The salesperson, the new business owner, the budding entrepreneur.
Leadership is for those who have lived or worked in this city for a long time.
We can become creatures of habit and rarely travel out of our comfort zones.
Leadership is about stretching those boundaries and creating new opportunities.
Leadership is about you!
Recruitment for the Class of 2024 will start Summer 2023
To get an emergency message to a Carson City Leadership class member during a class day,
call the Carson City Chamber of Commerce at 882-1565.
See what the 2018 Class said about their Leadership experience:
Become one of the select few who can make a huge difference in our community!
---
Past Classes have had a lot to say about the Carson City Leadership Institute
"I want to extend my thanks to Carson City Leadership for the opportunity to be part of it. I have learned so much in what feels like so little time. Each session is amazing! I will be (after I graduate) and already am proud to say how this has has been a pleasure, a privilege and such an experience for me, that I will be able to fall back on the rest of my life!"
Jeremiah Jones
"Our Leadership group truly pulled together to make a difference for our community with our project. It was very interesting in that it showed us the "inside" of Carson City, and what actually makes the city work. It sparked my interest in many different avenues one can become involved to make a difference in our community"
Dawn Beck
"Leadership Carson City brought key elements of our city together with exposure to its dynamic leaders. I gained tremendous insight into the City and its history while improving my own leadership skills at the same time."
Kris Wickstead
"Leadership not only exposed me to a new perspective of our community here in Carson City, but to remarkable people that I will forever share the memories of this experience."
Taylor Radtke
"To be a part of the community, you need to learn what is in our community. This has been the best opportunity to learn about Carson City from government to services."
Christine Butson
"A tremendous program. I would have never know (or guessed) the truly amazing things going on in Carson City. Made me even more proud to call this community home."
Jason Woodbury
"Leadership provided a behind the scenes in depth view of the city which opened my eyes to new opportunities to lead."
Tina Nelson
"Every day of it was interesting"
John Wilkinson
"I really enjoyed being in the Leadership program. Going "behind the scenes" in Carson City is the best way to truly learn about the city's government, parks, etc. I also met some wonderful people and had some experiences that I will never forget."
Roberta Harris
"The lessons and experiences gained through Leadership class have generally reinforced my intent to keep my family here as a place to establish our family legacy."
Howard Houghton